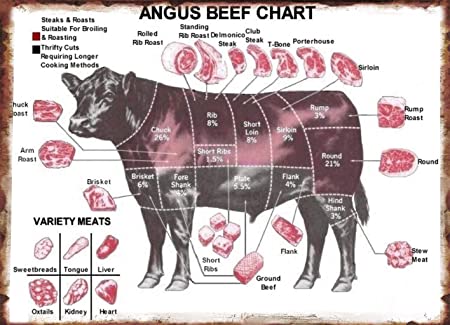 Lessons
Children of all ages learn a lot from their parents, even when parents are not aware they have their child's attention. You can teach them a lot just by allowing them to help with any of the chores, such as cooking, cleaning the yard, gardening, etc. You will have to do a lot of talking and listening, but that's a good thing. Also, you can learn from your children.
I want to share a conversation with you between a grandmother and a grandson. And this conversation leads to an interaction between the two. Big Mama started to teach Jimmy how to cook!
Do Cows Eat Meat?
Let's listen in on a conversation…
"Big Mama," the four-year-old boy said looking at his grandmother, "do cows eat meat?"
Big Mama's grandson was riding in the car with her as they traveled along a country road. They saw the cows eating grass and they could hear the cows mooing as they passed by.
Big Mamma glanced at Jimmy and said, "Jimmy, I have never heard that question asked before, but the answer to your question is no, cows only eat grass."
Big Mama was telling Jimmy what she knew about cows. But cows eat grass, hay, and oats. She told him people eat meat and drink the milk that comes from cows. The meat that comes from cows is called beef. We can use the milk that comes from cows to make cheese, butter, and ice cream. When mommy cooks the meat that comes from cows, it is called by different names: ground beef patties, wieners, chili, steak, beef roast. beef wieners, beef bacon, soup, stew beef and beef ribs.
Teaching Children to Cook
Here are some of the yummy meals that you can make from food that comes from cows.
Hamburger
Put the following ingredients into a small bowl:
One pound of ground beef
1/4 teaspoon of salt and 1/4 teaspoon of pepper
1 teaspoon seasoning salt
1 teaspoon ground garlic
1 tablespoon of flour
1 egg
With your hands, mix everything together, and then pull off pieces of the ground beef and form them into bun-size patties.
Put the patties in a skillet or on a grill to cook. When the burgers are almost done, place a slice of cheese on top; then place the patties in a toasted bun.
Enjoy with a homemade milkshake.
Bun
Put butter on the bun and toast the bun
Chili
Add the following ingredients to a skillet:
1 pound of ground beef
1/2 teaspoon of salt
1/4 teaspoon of pepper
1 tablespoon of chili powder
1 cup of catsup (or an amount that suits your tastes)
Set the heat to medium until it begins to boil. Then turn the heat down to simmer for 30 minutes.
Hot Dogs
Boil or grill wieners
Put in a toasted bun, and add chili
Add any toppings you may like along with the chili
Enjoy with a homemade milkshake.
Milk Shake
Put ingredients in a blender or container and shake well.
Chocolate Shake
Milk
Ice Cream
Chocolate syrup
Banana Shake
Milk
Ice cream
Sliced Banana
Your favorite milkshake will make you say, "Moooo!"
Homemade Ice Cream
You can make ice cream all by yourself.
In a blender, add the following ingredients:
2 cups of milk
¾ cups of granulated sugar (add sugar to your taste)
1 teaspoon of vanilla flavoring
1 banana (or any fruit you like)
If the fruit is small you can use 3 large, sliced strawberries or 10 blueberries.
Blend well.
Get a large zip bag and fill half of it with ice and pour lots of salt on the ice.
Get a small zip bag and pour the mix from the blender into the small bag. Then put it into the large zip bag.
Now shake the bags until you see ice cream.
Zip both bags well and tight.
H. Jean Gray
                                                                               Literature Lights The Way!
Be sure to pick up your copy of The Truth About Parenting